Like so many churches, we would be nothing without those unheralded individuals whose gift of themselves goes beyond what mere words can ever hope to personify. Our church and our community and our world are better for it. Thank you! Thank you! THANK YOU!
"God Loves You! And there's nothing you can do about it!"
Kimberly Anne (Field) Gold
September 14, 1961 – July 27, 2022 (age 60)
Kimberly Anne (Field) Gold, age 60, of Hudson, passed away surrounded by family on July 27, 2022, following a courageous battle with cancer.
Kim was born on September 14, 1961, in Winchester, MA. She was the youngest of four daughters of the late James and Hildred (Bishop) Field. She was the devoted mother of Melissa Gold & her partner Shylicia Heyward of Boston, a loving sister of Joyce Murray & her husband James of Wilmington, Janis Field of Wilmington, and Debra Bayer & her husband Dave of Whitinsville. Kim is also survived by many loving nieces and nephews, (April & Joe Kingston, Allyson & Mark Bachta, John Fairhurst, and James & Kristen Fairhurst), cousins, and life-long friends, especially the Gerades.
Kim and her sisters were raised in Wilmington by Silver Lake where she learned to swim and skate. As a kid, Kim spent as much time under the hood of a car and pounding out body damage as she did in the kitchen. She loved York Beach, camping, baking, and singing along to her favorite songs.
Kim did many things before fulfilling her dream of being a pastor. She started her journey as a pastor in Wilmington, then in North Andover, and most recently in Hudson and Marlborough. She was a student in the Master of Divinity program at Boston University School of Theology. Kim was an outspoken evangelist who incorporated social justice and human rights issues into her preaching and ministry.
Kim's smile and fun-loving nature will be missed by those who knew and loved her. She taught us the importance of having fun, being noisy, making a mess, and making a difference.
Come gather with Kim's family and friends to celebrate her life at the Wilmington United Methodist Church, 87 Church Street, (Rte. 62), Wilmington, on Wednesday, August 10th at 1:00 p.m.
Memorial donations in Kim's name may be made to The Wish Project or Project Bread.
Bonnie Elman Administrator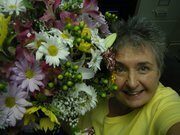 A member of First United Methodist Church, Bonnie has been the church administrator for many years having come from the corporate environment of Digital Equipment Corporation and Compaq Computer. She is a member of the FUMC choir, plays in the Handbell Choir, and serves on the Church Council.
Many around FUMC know Bonnie for her "Bear-With-Me Ministry"; a service that shares God's love in the form of a huggable teddy bear. People can ask for a bear to be given to an adult who may not have someone to provide the comfort that only a bear-hug can give. There is no charge for the bears, often given to the people anonymously, bringing joy to those who have received one.
Lisa Schliker Music Director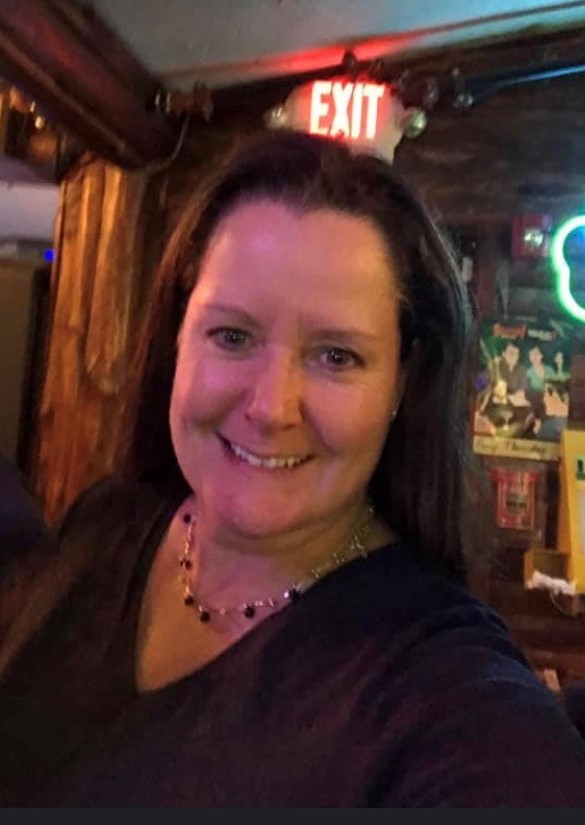 Lisa became the Music Director at FUMC in the fall of 1996. Her duties as Music Director include directing the FUMC Choir, directing the Handbell Choir, and assisting the Pastor with the planning of music for the weekly services. She graduated with honors from the Hartt School at the University of Hartford with a degree in Music Education in 1994.
She teaches private voice lessons through the River's Edge School of Music and directed the River's Edge Chorale between 2016 and 2019. She is the editor of FUMC monthly newsletter.
Lisa is a lifelong resident of Hudson and currently lives in town with her husband Chuck. Lisa is employed full-time at TJX Corporation in Marlborough, MA where she works as a Continuous Improvement Partner in the IT department. She holds a Certificate in Database Design and Administration from Northeastern University. She is a certified Master Black Belt in Lean Six Sigma. In her spare time, Lisa enjoys golfing with her husband.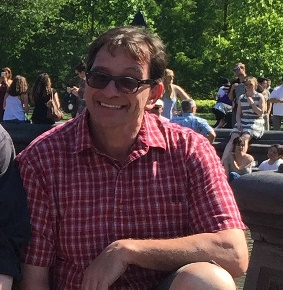 In June 2010, Mario joined our staff in this capacity. Seeing to the care of the church building. As our Worship Sexton, preparing the sanctuary and Lamson Hall for Sunday worship and for special services including funerals and weddings.
Mario has been a resident of Hudson for most of his life. He has been married to Christine, a lifetime resident since birth and wed on Valentine's Day in 1984. They have 4 children and 5 grandchildren (so far). He worked at Digital Equipment Corporation for 13 years where he was recognized as an international award-winning artist.